feeling like a million bucks is easy at moran laser & salon
When you visit the best hair salon in Nashville, you expect to leave feeling like a new you. You want your hair to shine, to be revitalized, and to look healthy again. At Moran Laser & Salon, we aim to give you the best salon treatments around, from hair cuts and colors to Brazilian blowouts and keratin treatments. We want you leaving a better you, every time. Contact us today to get started!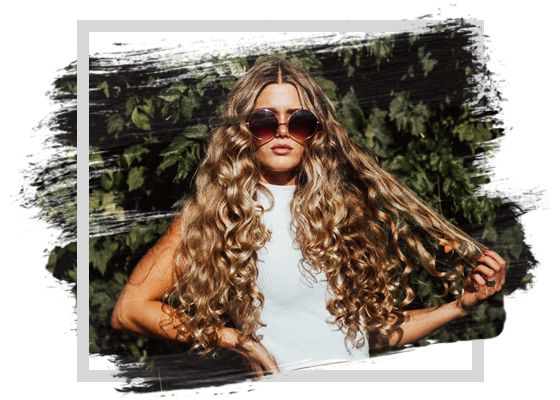 TYPES OF SALON SERVICES WE OFFER:
Hair cuts
Hair color
Brazilian blowouts
Keratin treatments
Color highlights
Hair painting/balayage
And more!
moran hair salon services
While many hair salons offer the same treatments, such as hair cuts, hair color, and styling, not all hair salons are created the same. Doing hair is very much an art form, and how good of a hair cut or color you receive has very much to do with how good your hair stylist is.
Here at Moran Laser & Salon in Nashville, we hire the best hair stylists in order to make your vision come true. Our hair stylists stay up-to-date on the latest in fashion and take ongoing professional training classes to keep their skills fresh. When choosing a hair salon and ultimately a hair stylist, it's important you choose someone who can take your ideas and make them into reality. Below, we'll explain a bit more in detail what we offer. Contact us today to learn more!
hair cuts
Moran Laser & Salon offers hair cuts for the whole family. Whether you have an idea in mind and want a completely new look or you just need a trim, our hair stylists can restore your hair to health with a customized hair cut just for you.
hair color
Coloring your hair the perfect color takes skill. You have to be able to match skin tones, as well as your hair's current color in order to achieve your perfect look. If you're looking to experiment and go darker or lighter than you normally would, you need a hair stylist who can color your hair tastefully and beautifully. At Moran Laser & Salon, our stylists are highly trained in coloring techniques and can advise you on the perfect color for you.
brazilian blowouts
Otherwise known as Brazilian hair straightening, Brazilian blowouts are a semi-permanent hair straightening technique. They work by sealing the hair follicles with a liquid keratin and preservatives using heat, or an iron, that works to smooth out the hair. Brazilian blowouts eliminate frizz and make the hair shine due to the proteins used in the process. Brazilian blowouts are perfect for the Nashville humidity and suits those who don't like to spend a lot of time on their hair.
let's talk.
Do not fill this form out if you're a solicitor.