laser removals for hair, tattoo, veins, & aging signs
laser removal services you can trust
At Moran Laser & Salon, we offer the best laser treatment services for hair removal, tattoo removal, vein removal, and fraxel treatments. With over 18 years in business, you can count on us to offer superior results with a minimal number of laser removal services. Our customers come first, and while we offer advice, the decision for laser treatments is up to you. Contact us today to learn more about all of our laser removal services!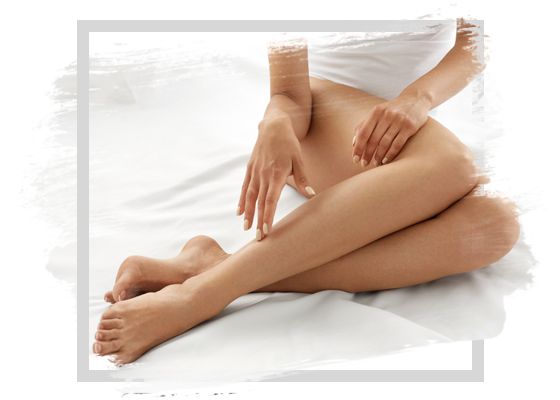 LASER TREATMENTS WE OFFER
Hair removal
Tattoo removal
Diminished appearance of unsightly veins
Fraxel treatments
Laser Hair, Tattoo, Vein, and Fraxel Treatments
Moran Laser & Salon is the premier laser treatment center in Nashville. With almost 20 years in the laser removal business, we have experience you can trust. While it can be a scary proposition to engage in laser removal services, especially in sensitive areas, you can rest assured we have the knowledge and the training to get you taken care of safely and effectively. We believe passionately in helping people improve their appearance, which means removing unwanted tattoos, eliminating hair growth that is more annoying than anything else, helping diminish unsightly veins, and help diminish the signs of aging. Below, we'll go into a bit more detail about all of our laser treatment services. Contact us today!
laser hair removal
By using high intensity, focused light, hair growth can be stunted or stopped permanently. The pigment in the hairs absorb the light, which damaged the pigments, resulting in no growth. The number of laser hair removal treatments needed to achieve your desired results will vary from person to person, as well as the effectiveness of laser hair removal. Some only lasts months; for others, your laser hair removal can be permanent.
laser tattoo removal
Working very similar to laser hair removal, laser tattoo removal uses pulses of light energy to treat the tattoo. The pigment in the tattoo absorbs the light energy, which then causes the pigment to super heat and in essence explode, or break up. Once these pieces are broken up, they are able to disperse, allowing your body's immune system to naturally eliminate them. This process can take up to six weeks, which is why we recommend spacing your laser tattoo removal sessions out that long. With subsequent treatments, more and more of the pigment is removed until it is eliminated.
laser vein treatments
Using an FDA approved laser (the YAG laser), Moran Laser & Skin can target unsightly veins and significantly diminish their appearance. Similar to the other treatments, the heat from a laser damages the vein, which causes scar tissue to form. Eventually, the vein's supply of blood will be cut off, and it will die, thus disappearing from the body.
fraxel treatments
Fraxel treatments uses the focused heat of lasers to damage your body's skin cells. This stimulates your body's natural healing process. Hence, new skin is formed, replacing the damaged skin with healthy skin which is free of damage. This helps to diminish the signs of aging, the appearance of acne scars, and helps to eliminate hyperpigmentation.
Contact Moran Laser & Salon in Nashville for laser treatment today!
let's talk.
Do not fill this form out if you're a solicitor.