coolsculpting® treatments
Freeze Your Fat Away In The Comfort Of Our Nashville Salon
bid farewell to your stubborn fat cells.
Have you found it hard to burn fat? Have you cycled through diets and workouts only to be left with the same stubborn bulges? Attack that fat that just won't budge with CoolSculpting®, a non-surgical fat removal treatment that freezes your fat away! Don't wait for an opening at the doctor's office — schedule your CoolSculpting® treatment with Moran Laser & Salon in Nashville, and give your unwanted fat the permanent cold shoulder it deserves.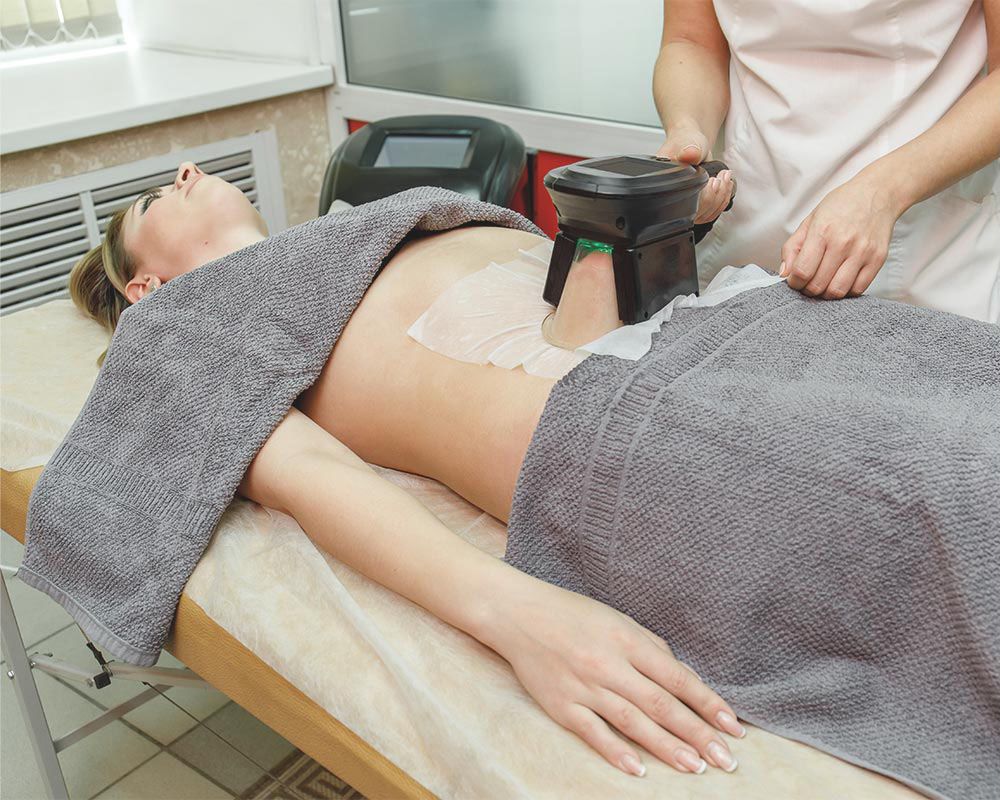 CoolSculpting® Treatments Are One Of The Safest, Most Effective Fat Reduction Procedures Available Today:
Nonsurgical treatment
Up to 20 to 25% reduction in fat layer thickness after one treatment
Results can be seen as early as one to three months after treatment
Customized treatment plans
Little to no downtime required after treatment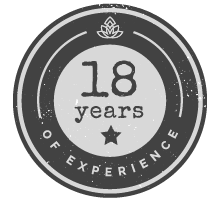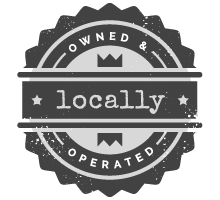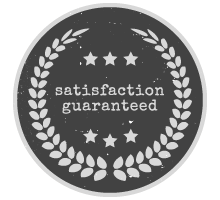 Coolsculpting® Treatments
why get a coolsculpting® treatment?
If you're struggling to get rid of fat, and the diets or exercise plans you've tried haven't quite burned away all the fat you want gone, your remaining options have long been expensive and invasive — no longer is that the case. With CoolSculpting® treatments, you can effectively eliminate the stubborn fat layers on your body while avoiding the pain, hassle and considerable expense of surgery. CoolSculpting® is a unique, non-surgical technology that is scientifically proven to freeze away pockets of fat in trouble spots around your body. Unlike surgical options, which can take both your body and wallet a long while to recover from, CoolSculpting® treatments are comparatively affordable and require little to no downtime after recovery. You can see up to a 20 to 25% reduction in the thickness of your fat layers after just one session, and results can be seen as soon as one to three months after your treatment!
CoolSculpting® treatments are FDA-approved to target fat pockets in nine different areas of your body: visible bulges under the chin and jawline, your thighs, abdomen and flanks, and fat in your bra area, on your back, under your buttocks and in your upper arms. CoolSculpting® works by literally freezing fat pockets to death. Fat cells don't like cold temperatures and will freeze at certain temperatures. Once that happens, your body will naturally eliminate the frozen, dead fat cells in as little as one to three months.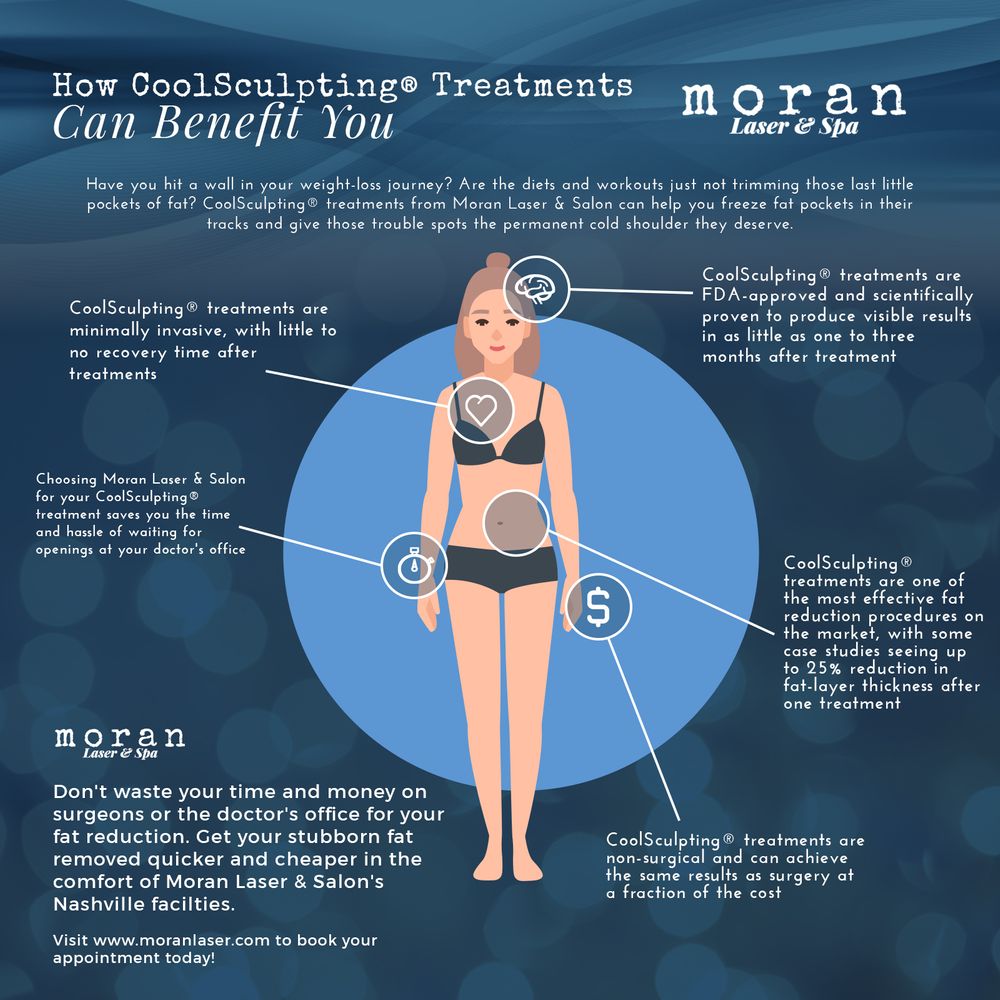 What To Expect At Your CoolSculpting® Treatment
If Moran Laser & Salon determines that a CoolSculpting® treatment is the right fit for your body, we'll work with you to create a customized treatment plan based on your goals. From there, we'll proceed to your first treatment.
Every treatment begins with preparation. Your CoolSculpting® treatment provider will begin by applying a clear gel pad to the area you've chosen for treatment during the session to create a barrier between the cooling panel and your skin. From there, the CoolSculpting® treatment begins!
You'll feel a slight sucking sensation as the CoolSculpting® applicator attaches to the treatment area. During the CoolSculpting® treatment, you may feel sensations of pulling, tugging, mild pinching, tingling, stinging, aching, cramping and intense cold at the treatment site. These sensations are perfectly normal and will subside as the treatment area becomes numb.
The treatment is hassle-free and leaves you free to read, answer emails, or talk with friends as the CoolSculpting® technology works. After the applicator is detached, your CoolSculpting® provider will briefly massage the treated area to break up the frozen fat cells and make it easier for your body to expel them with time. That's the whole procedure! Most patients don't require any downtime to recover afterwards.
CoolSculpting® Treatments At Moran Laser & Salon In Nashville
When you choose Moran Laser & Salon in Nashville for your CoolSculpting® treatment, you're skipping the long wait and hassle of the doctor's office for the convenient, relaxing environment of our salon and laser service center. We will likely be able to get you an appointment sooner than most medical offices, and our CoolSculpting® providers are highly trained and certified. Call our office today to get started!
let's talk.
Do not fill this form out if you're a solicitor.