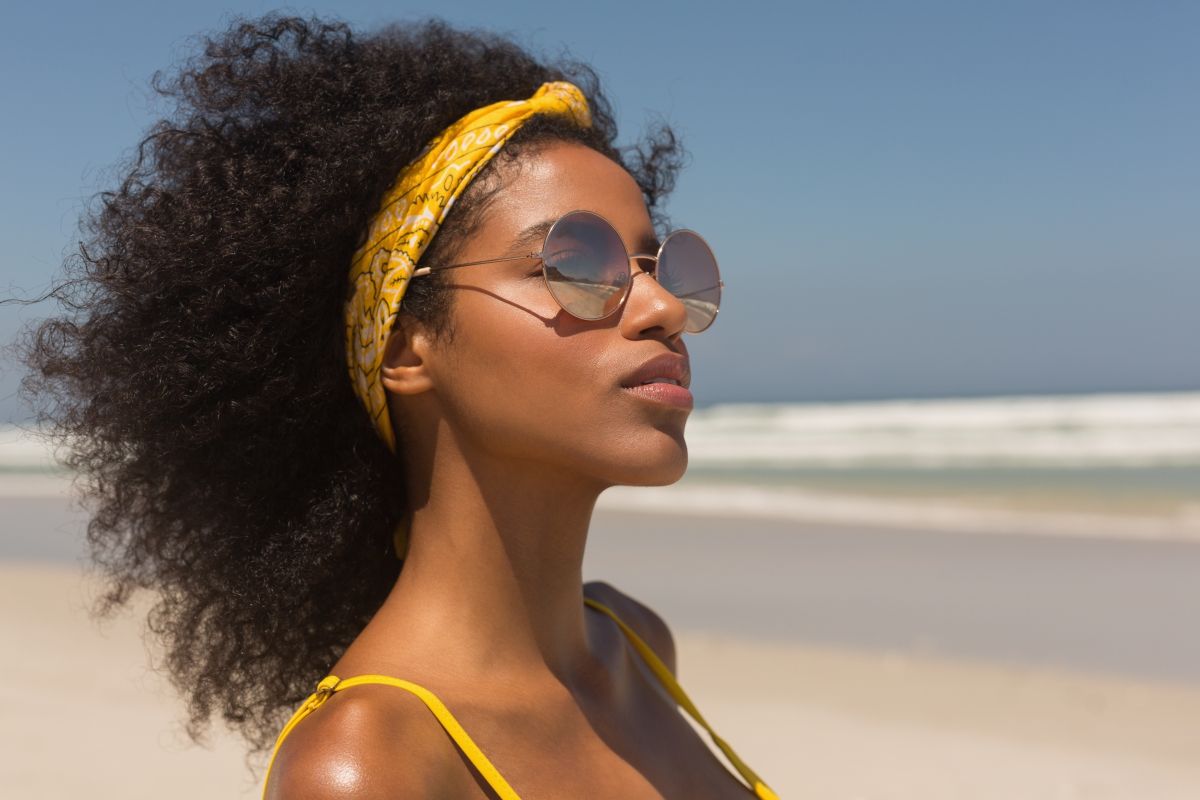 Which Cosmetic Injectable Treatment Is Best For You?
Many people love cosmetic injectables for their ability to help reduce the signs of aging and give them smoother skin. Cosmetic injectables can help with wrinkles, sagging skin, dry skin, liver spots, growths, and so much more. So which cosmetic injectable treatment is for you?
Here at Moran Laser and Salon in Nashville, we offer many types of cosmetic injectable treatments in order to meet your specific needs. Below, we'll go over our offerings and then you can choose for yourself. Schedule an appointment today!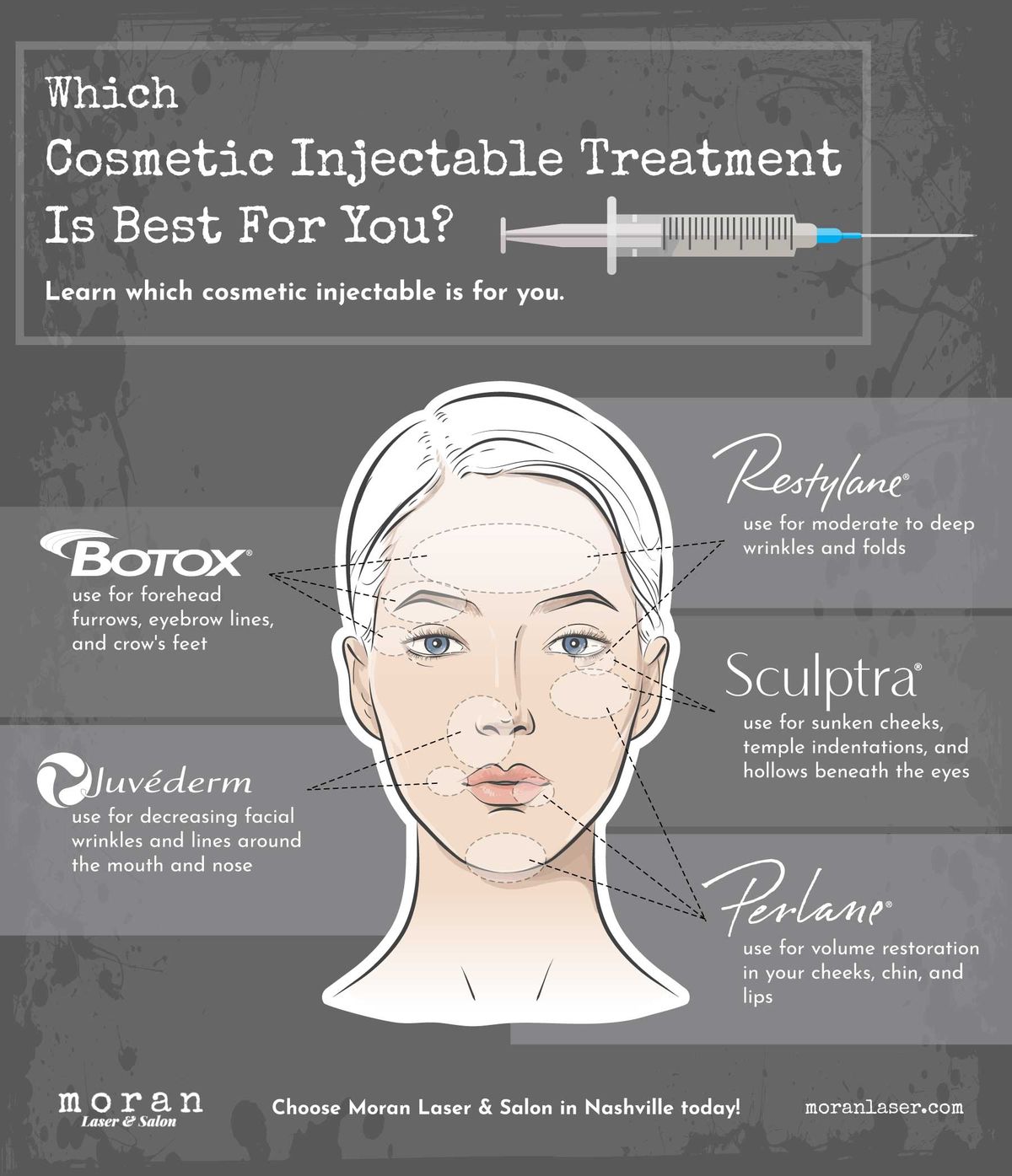 OUR COSMETIC INJECTABLE TREATMENTS
Botox
Botox is the most well-known cosmetic injectable treatment. This safe, effective, anti-aging cosmetic injection is great for eliminating forehead furrows, vertical lines between the eyebrows and "crow's feet" around the eyes. Botox works to paralyze and relax the muscles in your face, making the wrinkles and frown lines less obvious.
Juvederm
Juvederm is a dermal filler made from hyaluronic acid (HA) that is known for leaving a smooth consistency to your look by adding volume. It helps to restore your skin's volume, as well as eliminate facial wrinkles and lines around your mouth and nose. Juvederm lasts longer than Botox and takes only minutes per session.
Perlane
Perlane is for those who have deeper wrinkles than average. This cosmetic injectable treatment helps to restore and reshape your face's volume. It is popularly used in the cheeks, chin, and lips. It can add structure to your temples, hairline, and jawline. Approved for use in 2007 by the Food and Drug Administration (FDA), this hyaluronic acid dermal filler is great for anti-aging.
Restylane
Restylane is another great cosmetic injectable to consider. It is made from non-animal stabilized hyaluronic acid (NASHA). This helps to provide volume and fullness to your skin, as well as help decrease the appearance of wrinkles and folds. It is for moderate to deep facial wrinkles and folds. It provides a natural lift that users love.
Sculptra
You can think of Sculptra as a volume filler. This cosmetic injectable is most often used for sunken cheeks, temple indentations, and to fill in hollows that can appear beneath the eyes. It can help with fat loss in the cheeks, temples, and chin. Sculptra is popular because it can last up to two years due to its formulation to help your body naturally stimulate collagen, which is the protein in your body's skin that is responsible for its elasticity.
CHOOSE MORAN LASER AND SPA IN NASHVILLE TODAY
Here at Moran Laser and Spa in Nashville, we believe in providing options for our customers so that they can have the perfect look that they desire. Let's face it, everyone's body is different, and what you need is probably different from someone else. With our wide variety of cosmetic injectables available, you can be sure to find the one for you.
In addition to our cosmetic injectable offerings, we are also a hair salon, and we offer laser treatments, CoolSculpting, and more. Reach out to our hair salon with questions, and schedule your appointment today!